Management

& Board Members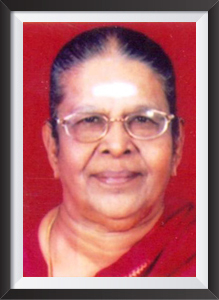 Dr. Mrs. Umayal Ramanathan
Born in 1928, she did her schooling at C.S.I Ewart School in Madras. Docile and soft spoken, she showed great interest in fine arts like dance and was particularly fond of Geography as a subject. She has been a syndicate member of Coimbatore Agricultural University and a senate member of the Madurai Kamaraj University. Currently she is the managing trustee of the Alagappa Charitable Trust. She was a member of the Social Welfare Board of Ramnad District and the Chairperson of Gangadeeswarar Temple. People fondly recollect her giving away in charity to the poor and partaking in the inter-caste meals programme. Following the footsteps of her father, she founded two higher secondary schools in his name one at Karaikudi and another in Chennai, besides running a Montessori school, and a music school at Karaikudi.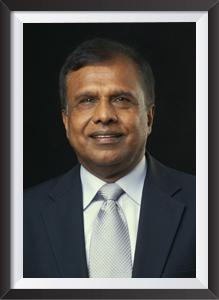 Dr. Mr. Ramanathan Vairavan
Dr. Mr. Vairavan, the son of Mrs. Umayal Ramanathan, was born in April 1948, in Chennai. He had his early education at Lawrence School, Lovedale and studied Chemical Engineering at Alagappa College of Technology in Madras. He went to the United States of America to pursue his Post Graduate studies, obtaining his Master's degree in Biomedical Engineering at Washington University and later a Master's Degree in Business Administration, specializing in Pharmaceutical Marketing.
Dr. Mr. Vairavan has been actively involved to enhance the quality of education and the infrastructure of the schools, both in Chennai and Karaikudi. He was instrumental in establishing the following institutions:
Alagappa Institute of Information Technology, Chennai - 1999
Alagappa Foundation Inc. California, USA - 2001
Alagappa Performing Arts Academy, Dance Program - 2005
Alagappa Performing Arts Academy, Music Program - 2008
Alagappa Performing Arts Academy, Vaasthu Science- 2012
Alagappa Academy (CBSE Program), Karaikudi - 2014
Alagappa Girls School, Karaikudi – 2015
Dr. Mr. Vairavan has formed an organization in the United States named Alagappa Foundation Inc. The objective of this foundation is to form a worldwide organization of the alumni of the various Alagappa Colleges and schools in Chennai & Karaikudi and establish synergies to support the various Alagappa institutions through financial and technological support.
School
Management
Dr. Mrs. Umayal Ramanathan
Secretary Emeritus
Dr. Mr. Ramanathan Vairavan
Chairman & Correspondent
Mrs. K. S. Revati M.A., M.Ed.,
Principal
Mrs.R.Priya M.A.,B.Ed
Vice Principal
Mrs. Reena Rai.D M.com., B.Ed., M.B.A.
Headmistress (Primary)
Mrs. Bhavana Malla B.A. B.Sc., MDCA
Play School Administrator
School Toppers